Luna's Matcha Latte
Superfood Latte for Energy & Skin
Free shipping on all AUS orders over $59.00

30 day money back guarantee

Free recipe eBook with purchase
Luna's Matcha is the perfect coffee alternative that will give you a lasting boost in energy without the caffeine crash or hormonal chaos. 
This blend of ceremonial grade matcha is balanced with adaptogenic herbs to support your adrenals and nourish your skin.
Get ready to feel zen-ergized, radiant and vital all month long
Boosts Energy Levels

Supports Adrenal Function

Nourishes Skin

Promotes Better Sleep
Vegan
Gluten Free
Sugar Free
Organic
The way our founder Nikki describes Luna's Matcha: Smooth, grassy and sweet, with hints of vanilla (from the tremella mushroom) and a mild earthiness without the bitterness or dirty taste which lower grade matcha can have. They way our customers describe Luna's Matcha: Charmaine says: "OMG it's so incredibly tasty." Kaylee says: "It's so creamy & delicious" Mara says: "Best matcha I've tasted by far!"
Enjoy one teaspoon daily as a hot or iced latte, or give your smoothies a delicious superfood boost. Luna's Matcha is most popularly enjoyed as a morning coffee-alternative for a sustained boost in energy, without the jitters or crash!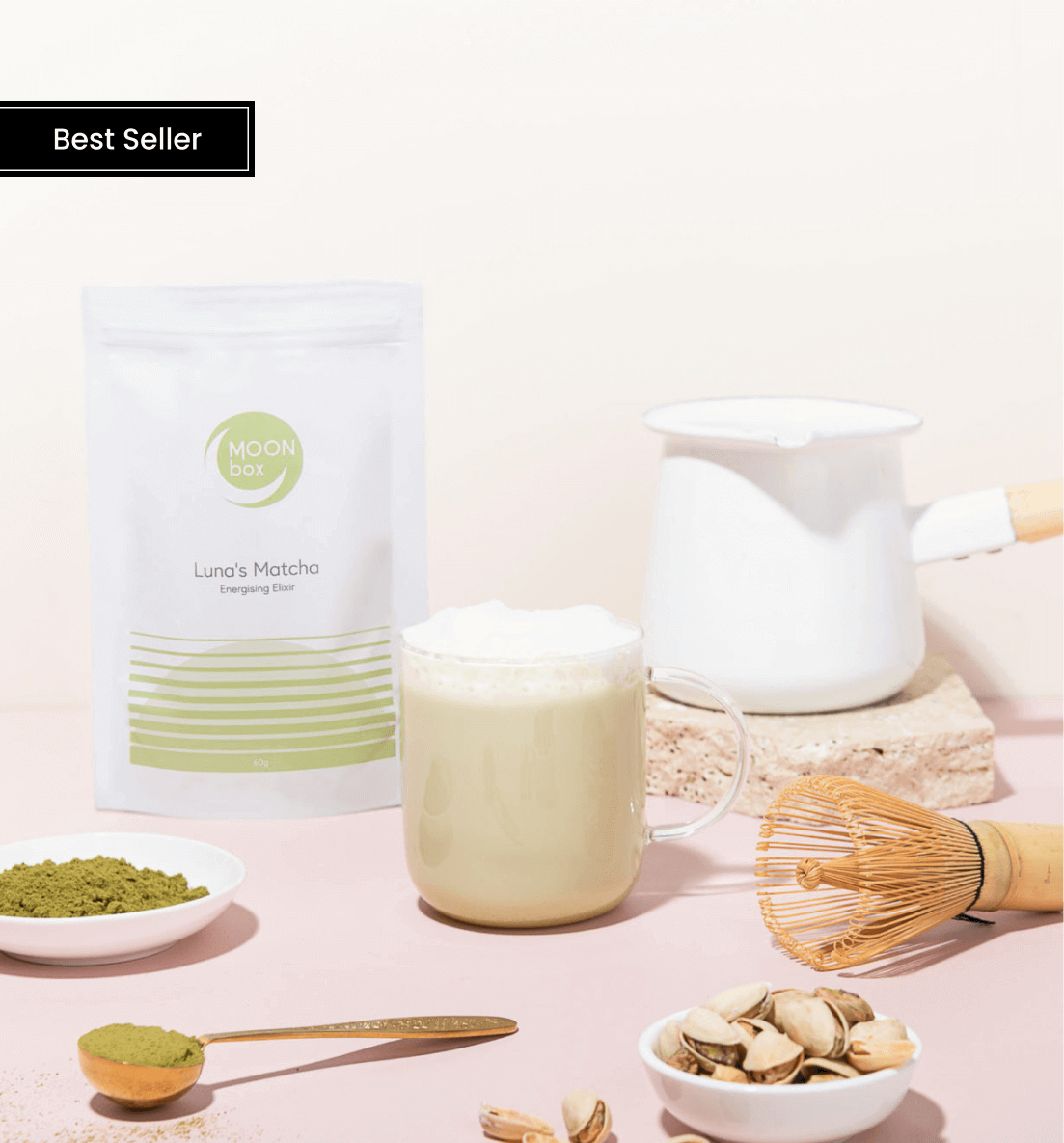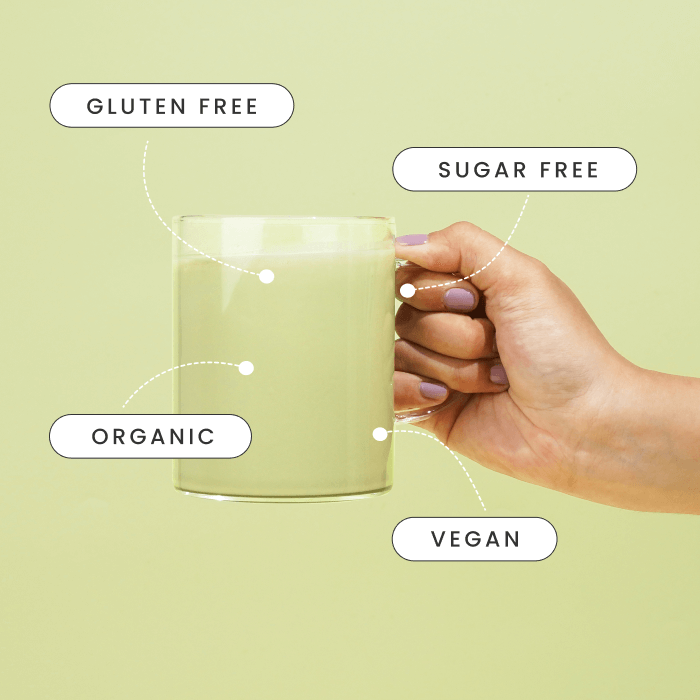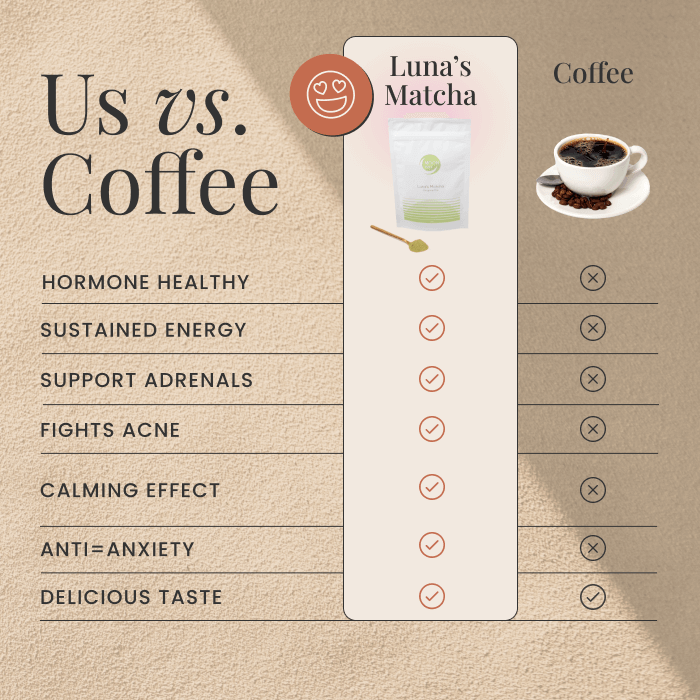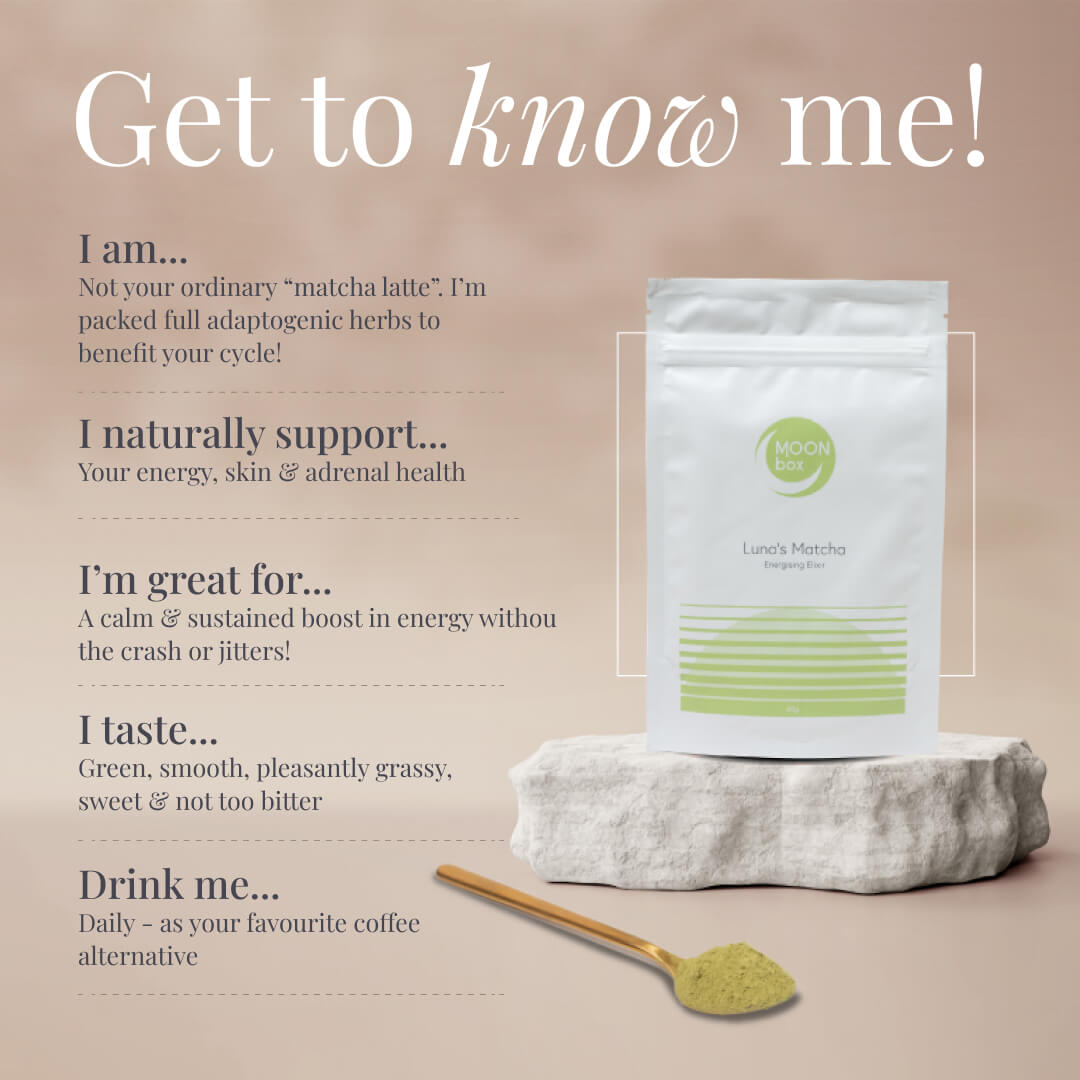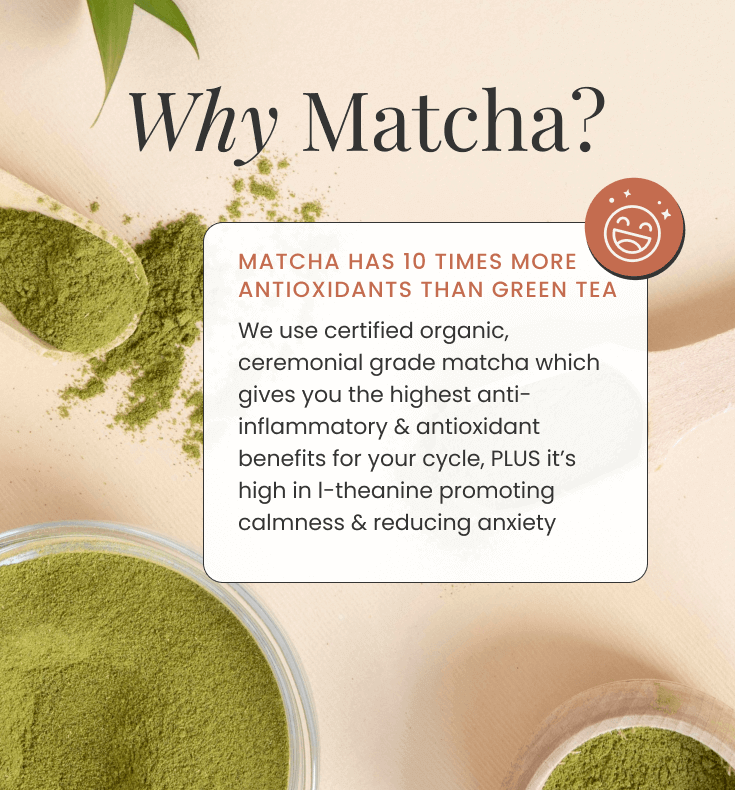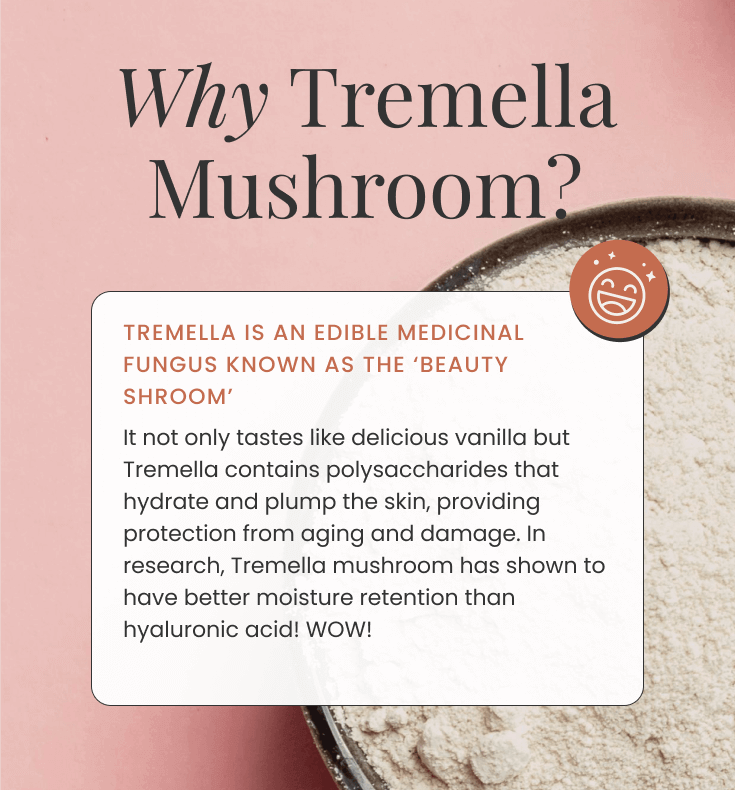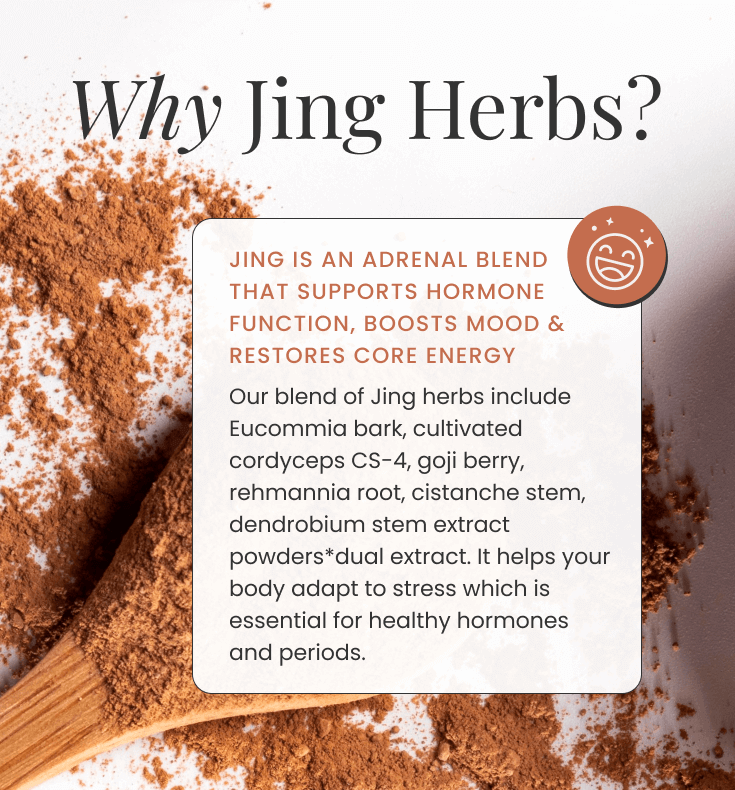 Why you'll love it
Restores Energy & Adrenal Function

Delivers a comprehensive blend of high quality herbs & adaptogens, working together to support your energy & ability to adapt to stress

Nourishes For Radiant Skin

Contains Tremella AKA "the beauty mushroom" which is rich in plant collagen & antioxidants known for skin boosting, plumping & hydrating benefits

Daily Routine, Made Easy

All you have to do with Luna's Matcha is enjoy one serving once a day, so you can feel amazing all month long
Happy Customers. Happy Periods.
How to make the perfect
Luna's Matcha
Enjoy as a delicious latte, or in a smoothie to feel amazing every day of the month
01 step

Stir together 1 tsp of the blend and a splash of hot water. Sweeten to taste as desired (we like maple syrup)

02 step

Add a cup of frothed warm or iced mylk of your choice

03 step

Enjoy as you sip your way to hormonal bliss!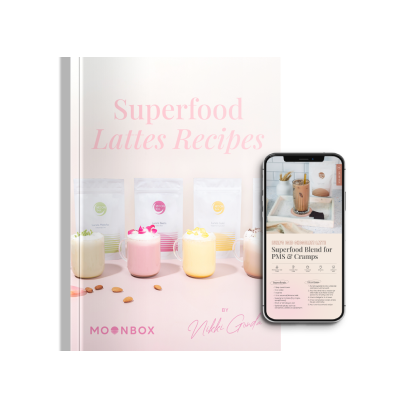 Bonus Hormone Lovin' Recipe eBook
Get delicious, easy latte & smoothie recipes created for balancing your hormones & reversing symptoms for good!
"Nutrient deficiencies are the root cause of PMS & Cramps
Our products provide the essential nutrients your hormones need daily to thrive"

Nikki Gonda
Founder & Nutritionist
Let's take a look inside...
Why you need Ceremonial Matcha?

The grade of matcha tells you everything about its quality which will determine the taste & level of support it will provide for your health. We use Ceremonial Grade Matcha which is regarded as the highest quality one can consume. It has a natural sweetness in taste due to its higher concentration of the amino-acid L-theanine. L-theanine provides a sustained boost in energy, alertness and increases feelings of relaxation, beneficial for those who experience PMS, stress and anxiety. Matcha has anti-inflammatory, liver-friendly and detox-friendly properties that make it one of the best types of green tea for hormonal imbalance and period problems.

Why you need Tremella Mushroom?

Tremella is an edible medicinal fungus long considered as a beauty superfood, high in antioxidants and is a potent anti-inflammatory. It is not only delicious but has many benefits: Skin & youth restoring - provides moisture and softness to the skin; it mimics the effects of hyaluronic acid which is referred to as the "molecule of youth" as it is a natural substance within the skin that declines as we age. Antioxidant powerhouse - you want as many of these as possible to fight free radicals! Supports skin elasticity and hydration.

Why you need Jing herbs?

Our blend of Jing herbs include Eucommia bark, cultivated cordyceps CS-4, goji berry, rehmannia root, cistanche stem, dendrobium stem extract powders*dual extract. Jing is an incredible adrenal blend that supports hormone function, boosts mood & restores core energy! It helps your body adapt to stress which is essential for healthy hormones and periods.
Full Ingredient Glossary
100% premium grade certified organic Japanese Matcha

Matcha is 100% powdered green tea leaves and has 137 times more antioxidants than regular brewed green tea. One serving of matcha is the nutritional equivalent of 10 cups of regularly brewed green tea providing your body with a stable and extended boost of energy throughout the day.

Certified Organic Mesquite

Mesquite is a plant from South America rich in calcium, magnesium, potassium, iron and zinc, both deliciously sweet (with a low glycemic index) and nourishing for your hormones. Its high fibre content helps to slow the absorption of both the nutrients and the natural sugar in this superfood natural sweetener.

Jing Blend

Jing is a blend of: Eucommia bark, cultivated cordyceps CS-4, goji berry, rehmannia root, cistanche stem, dendrobium stem extract powders

*Dual extract Jing is an incredible kidney and adrenal blend that supports hormone function, boosts libido and restores core energy! We source all of our herbs, tonics and mushrooms used in our Moonbox products from Superfeast to ensure you're getting the best quality available on the market.

Tremella Mushroom

Known as the "beautifying mushroom", Tremella is high in antioxidants that naturally moisturise and nourish the skin, improving elasticity and slowing signs of aging. We source all of our herbs, tonics and mushrooms from Superfeast to ensure you're getting the best quality available on the market.
The answers to your questions!
Does this contain caffeine?

Yes matcha is naturally caffeinated, however unlike coffee's stimulating effects on your adrenals and spike in cortisol (which messes with hormones), Matcha contains an amino acid L-theanine which ensures a slow and sustained release of caffeine into the blood-stream and has a calming, relaxing effect. Plus, the addition of adaptogenic herbs in this blend are designed to support your adrenals, instead of deplete your adrenals.

Who is it for?

This powerful blend is suitable to consume from menache to menopause.

Expert formulated to support:

Energy levels
Adrenal function
Stress + anxiety
Skin health & breakouts




Is this blend safe whilst pregnant or breastfeeding?

There are no clinical studies that currently evaluate the safety of the herbs in this blend during pregnancy or breastfeeding, so we advise you to talk with your healthcare professional before consuming Lunas Matcha while pregnant or breastfeeding.

How long does one packet last?

There are 35 servings in one packet of Luna's Matcha designed for daily consumption to last an entire menstrual cycle.

Less than $1 a cup for a happier, healthier you.




What are adaptogens?

Adaptogens are herbs and mushrooms that help your body resist the negative effects of stress. The benefits are wide ranging and best seen when consumed on a regular basis.

What is your happiness guarantee?

We want you to be 100% happy with your blends, that's why we offer our 30-day happiness guarantee. If you don't love your order, let us know within 30 days of your order date and we will make it right.

When it comes to our health, improvements can take time so please allow at least 12 weeks of consistently consuming the Lunas Lattes for the herbs to build in your system and take most effect.

The only exclusions are sale/discounted items and accessories




What are the ingredients?

Our products are made from the highest quality ingredients and using the latest science, we select the most effective and bioavailable form of every single ingredient to ensure the best results for great value.

Certified Organic ingredients
No refined or artificial sugars, flavors or sweeteners
Vegan
Gluten-Free
Nut & soy free
Less than $1 per cup

Ceremonial grade matcha, Tremella mushroom, *Jing herbs (Eucommia bark, cultivated cordyceps CS-4, goji berry, rehmannia root, cistanche stem, dendrobium stem extract powders), Mesquite.



Free Shipping

Australian Orders

Over $59.00

Customer Support

We're Here To

Support You

Happiness Guarantee

Quick Delivery